Well I told you already about the sleep of babies… gulp! This is a subject on which I dry completely… Needless to say… My numbers have never done their nights before the age of 15 months (except number 2) so well… No. how.
On the other hand I know is that I tried everything… ritual evening, music, hugs, firmness, bottle of water, send the dad… It's a moment they have ever loved, sunset… (and so tell me either to true!) For number 4, it's now over. Mr puts a bottle of milk, to cuddle in his SleepSack, takes her lollipop (Badabulle!), his blankie and poum, falls asleep peacefully!
Oh, I almost forgot… a little bug joined him recently.
A pretty little face that soothes him with pretty colours in his bed! Yes, you guessed it, well she's pretty Badabulle Firefly pilot nightlights! And I must say that number 4 adopted her even before she is out of the box! He took it for a fun toy, I think!
We can only break down in front of this pretty night light, with his big head and small eyes laughing!
You can hang it on the bed with his nice great shape!
With its 15 soft colors that follow, she quiet little man and allows him to fall asleep peacefully. Number 4 like having near him and hold more!
He likes to play with, catch him before falling asleep. It's now part of his habits…
The pilot se load easily, by landing on a small base. Simply well position it so that the cards connect correctly. The small light turns red when it loads.
The pilot light lights (and turns off) with a little switch away from the toddler.
We liked :
-safety; no risk to baby, no power wire, no risk of fire with LEDS (no heat)
-l' autonomy (15: 00) and full fast recharging (6 h)
-a nice mood for the room light
-2 Color setting (blue/plum)
-even if the load is not complete, the pilot light comes on (and takes less time)
-its design, super friendly and allows baby to catch it super easy, the material is very soft and very nice; greatest, the child can take her to the bathroom, for example, or to get up in the night.
-its reasonable ideal size to take anywhere
-light the room, reassures
-Arises On a base to recharge: no batteries, no thread in the bed.
We liked less :
-the colors change (too) quickly
-loading is not so easy as that; We must position the pilot light to make sure it loads well
-the brightness may be a little too strong
We would have liked :
-pity we can not 'block' the passage of light to make a night light with one light colored or not (this stimulates baby)
-a little music in option would have been nice
In conclusion: I recommend you this nice face! It is a great companion to help baby fall asleep or go back to sleep! In addition to being too too cute this pretty Firefly distributes a small light that soothes and reassures… TOP!
Find this product on Amazon:
-Badabulle night light, Firefly, blue nomad
-Badabulle night light, nomadic Firefly, plum
And in many shops and large stores.
This product has been offered by the brand Badabulle which I am lucky to be Ambassador!
You just have to… :
-love MOM power 4 page : give me your nickname
-tell me (honestly) what do you think of this Firefly and who you intended for her if you win
You can win additional opportunities in:
-magnet Badabullepage: give me your nickname
-sharing the contest publicly: give me the link (+ 1 luck)
-being registered / registering for the newsletter of the blog: tell me with what mail (+ 1 luck)
t ' subscribing on Twitter (@MamanPuissance4): tell me your nickname (+ 1 luck)
Or 5 chances up!
Please respect the conditions of the contest (otherwise, your participation will not be taken into account!)
Contest ends in one week on February 27 at 11:59 pm
The winner will be drawn by Random and announced in the next week. He will have 7 days to send me his contact details by email to
Our site.
I attribuerai participation numbers.. .l you read but don't always have time to respond to each of your comments!
Good luck!!
You can also write a nice note, of course!
EDICT OF 29 FEBRUARY 2016…
Random chose the number 59: Coline T is so you who won the Firefly pilot!BRAVO!
Gallery
Night light
Source: www.kids-room.com
Children's lighting – 316 products found
Source: www.eanfind.co.uk
Night light
Source: www.kids-room.com
badabulle
Source: www.kids-room.com
Night light
Source: www.kids-room.com
File:GluehwuermchenImWald.jpg
Source: commons.wikimedia.org
In A Flash: Firefly Communication
Source: www.youtube.com
Fireflies in the Moonlight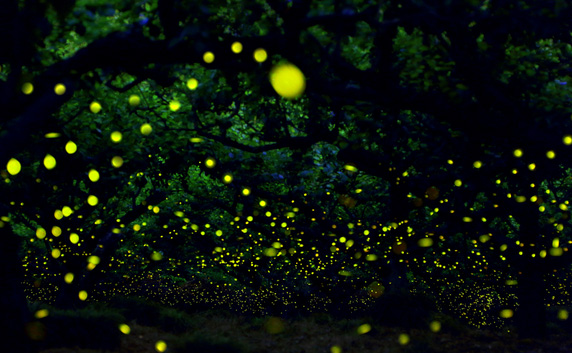 Source: www.sunnyskyz.com
Fireflies at night
Source: www.youtube.com
Firefly PNG Transparent Firefly.PNG Images.
Source: pluspng.com
Night Lights.
Source: katykelleher.com
Tennessee fireflies: A summertime light show
Source: www.youtube.com
Love Fireflies? Attract Them to Your Yard This Summer …
Source: www.ugaoo.com
Fireflies' glow tells bats they taste awful
Source: nypost.com
When do fireflies come out in North Carolina?
Source: www.cleggs.com
Firefly Stock Images, Royalty-Free Images & Vectors …
Source: www.shutterstock.com
Why do fireflies light up? | Earth
Source: earthsky.org
Amazing Vintage Lantern On Grass With Magical Lights Of …
Source: www.shutterstock.com
Discovery Kids Firefly Night-Light –
Source: amazon.com
Firefly Stock Images, Royalty-Free Images & Vectors …
Source: www.shutterstock.com