Last week I had the privilege of attending to a Christmas decorations in the ESNE workshop (College of design and innovation) at the hands of the firm Dremel. For someone in love with the craft, the possibility of testing all the tools of the trade is a pleasure, if it also happens in good company and teachers as Miriam Gonçalves, ready to teach us how easy that is to work with the right tools, so better.
A workshop at petit Committee for blogs of decoration and journals where he learned to use the new Decorating Kit Versa Tip releasing Dremel to make our own Christmas ornaments and lots of tools I have to recognize create addiction.
Essential to find a bright and well ventilated place, with a well organized desk and other more remote to saw, drill and paint. The first thing was to decide what figure we were going to do, and draw it on the wood. I went to what "easy thought", a star and a ball.
To be the first time that he used a stationary jig-saw, Dremel Moto Saw, was very insecure, but it was not only easy, but as the third silhouette, already looked like what it was, a Christmas tree, the ball and the star, the truth were a tad deformed…
After the saw, we turn to the sanding. The Dremel 3000 It is a multi-tool that fits all, depending on the plug-in you are using. Sanding are a few disks, which you no longer have to tighten, they are a new system, just adjust them well and as soon as you hear the click, is now ready for sanding edges of motif. It is important to use the glasses to work, since it has multiple speeds (is intended since the work more "rough" if I allow the expression, to the most delicate and minute).
Our motif is now ready to paint, but before, a Bavarian-style perforations to customize them. With the help of the drill and drill bit for wood, holes remain to be perfect, or unsupervised after sanding. And once made this already arrived when authentic trim customization. Bright stuck with the help of the fantastic Dremel Versatip and your welder air hot, also a bit of decorative, which I later completed with a Dremel glue, glitter bars loaded gun!
I used a pencil liquid, which sucks the glitter, and you can then pass the VersaTip and heat, making it liquid and get the motif in relief. This tool works with butane and a pen what bulking.
Things that I loved, the plug-in when you do work holding tools in suspense for long while. You can attach a flexible shaft, ideal for detailed and precise work, and hard to reach places. "Soft grip" grip allows a control for cutting, grinding, polishing and much more. The shaft has an integrated lock button to quick and easy change of accessories, which weighs nothing.
As you can see, my letter to the three Kings will lead this year some other tool. They are easy to use and very secure. It is true that those who went to the Dremel Christmas decorations workshop, had teachers, but true that they are so simple that no need to master, If you read well the instructions.
Dremel also has an excellent website where you can clear doubts and see examples of what you can do with your tools. From here, thank your invitation and your patience the staff and responsible for ESNE, by its Super Dremel Christmas ornament workshop.
Gallery
162 best images about Scroll Saw Ideas on Pinterest
Source: www.pinterest.com
Woodtools – Книги
Source: www.pinterest.com
Free Printable Wood-Burning Patterns
Source: www.pinterest.com
61 best images about Diy Woodburned Earrings on Pinterest
Source: www.pinterest.com
Round Tree of Life industrial metal wall art 24 …
Source: www.pinterest.com
144 curated ♦Holiday Gourds♦ ideas by amywith2girls
Source: www.pinterest.com
62 best Hand Tools images on Pinterest
Source: www.pinterest.com
free chip carving patterns
Source: www.pinterest.com
free scroll saw patterns
Source: www.pinterest.com
Free Scroll Saw Patterns
Source: www.pinterest.com
Résultat de recherche d'images pour "gabari sapIn …
Source: www.pinterest.fr
22 best images about scroll saw patterns on Pinterest …
Source: www.pinterest.com
Shop Full Spectrum Laser Cutters & Engravers At Rockler
Source: www.rockler.com
35 best Christmas Decor images on Pinterest
Source: www.pinterest.com
Cabinet Making Award Wages, Woodworking Table Saws Reviews …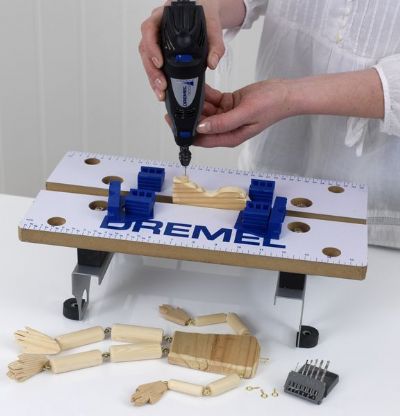 Source: s3.amazonaws.com
589 best images about lamps on Pinterest
Source: www.pinterest.com
Just Me!: Last Trivet For Now – Scroll Saw –
Source: www.pinterest.com
Woodtools – Книги
Source: www.pinterest.de
17 Best ideas about Router Projects on Pinterest
Source: www.pinterest.com
79 best Scroll saw images on Pinterest
Source: www.pinterest.com