A few weeks ago we received at Pabobo novelty in test. It's the lumilove Madam hug, who inherited the crux of his girlfriend Hello Kitty. Those who know me personally know that this cannot only to please me! For the small guys or blue fans, there is also a novelty: the lumilove Mr. perfect with her big smile and his round red nose.
Mini BoutdeZou has the nomadic great pilot and we are more than delighted. It recharges easily and has a very good battery life. In fact, I was curious to know what were the differences between the great Nomad and the lumilove and what complementary use could get. Here is my opinion.
A playful and ergonomic hold that appeals to children
The playful form of the lumilove Madam was immediately liked Mini BoutdeZou. Elle immediately wanted to sleep with her. And it's pretty good because she is in her period "I'm afraid the night." He needed additional lighting without the lights on all night. So it is with great pleasure that she accepted this in addition to his great nomadic lumilove. Hidden under his blanket, she feels reassured by Madame Calin lighting.
A small accent lamp that does not heat
The Madam lumilove is very secure as it does not heat. It serves little lamp extra, only better since Mini BoutdeZou can keep everything against it and under his sheets, without risk.
The level of lighting is not that of a 60 watt bulb but it still helps Mini BoutdeZou to continue reading a book, or watch the images to be more exact, to fall asleep.
And at night, when I turn off the lights in his room and she's a little scared, she can hide under the covers and be lit safely!
The lumilove Madam vs the great Nomad
Here we really appreciate this new arrival in the home of the BoutdeZou. It is totally complementary to the great nomad. It provides additional lighting and is bigger. It is a larger light source which can be more reassuring when the child is afraid. Very useful during a night terror.
It may also take over from the great Nomad to accompany a little girl who becomes large and decides to continue to look at books before going to sleep. I find it suitable to my daughter 4 years who can turn it on only if she resent the need. Besides its 11 hours of battery life are that it corresponds more to a 3/4 year old able to decide if he wants to turn it on or not. And turn it off if there is need. You can of course purchase it before these ages but you need to recharge it more often because 11 hours corresponds to one night and a half depending on the use in the child's.
The two are really complementary and I do not intend at the moment to take away his great Nomad that she since birth and that saved my life, sometimes when I forget to charge it. The great nomad with up to 200 hours, it allows Mini BoutdeZou to always have a charged Nightlight!
Convenience, it's charging cable universal micro usb (on your computer or with a usb microphone connected to a Jack cable), which like many dads. She can accompany your child even on a trip!
It also has a load indicator that turns green as soon as the loading is complete.
The lumilove Madam and the great Nomad of Pabobo are both ergonomic and well-designed. It is very easy for the child to wear. The lumilove has just tend to fall more easily of the bed when my daughter goes to sleep with because it's bigger. But the pilot light is quality and is very solid.The child can fall without damaging it (I mean, do not fall from the top of the stairs, either!).Resting on a dresser, a shelf or a night table, it can be used for a child from birth. Mini BoutdeZou the place on his box toys beside her bed and close to her.
In conclusion, the Madam of Pabobo lumilove night light is approved by Mini BoudteZou and BoutdeZou herself! We are simply fans of this brand that has great ideas!
Gallery
Pabobo Lumilove Penguin Review and Competition
Source: www.reallymissingsleep.com
Appliances : Lumilove Night Light With Sleeping Time …
Source: fortikur.com
Lumilove Penguin Night light – Review and Giveaway
Source: www.wouldliketobeayummymummy.com
Lumilove Elephant Night Light
Source: www.nightlightsforchildren.com
Musical Penguin Night Light BLUE
Source: www.allebasitoys.com
Baby Sleeping | Pabobo LED Lumilove Night Light
Source: www.expressyourselfmums.co.uk
Lumilove Penguin Musical Night Light. Cordless Recharge …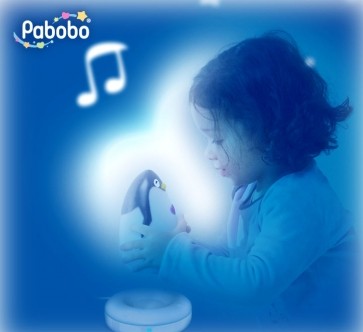 Source: www.ebay.com.au
Lumilove Night Light Puppy
Source: www.nightlightsforchildren.com
Lumilove Night Lights – Panda
Source: www.childrensnightlights4u.co.uk
Đèn Ngủ
Source: loveofmom.vn
SOAIY Color Changing Night Light Review
Source: www.youtube.com
Cartoon Cat LED Night Light Review from GearBest.com
Source: www.youtube.com
Night Lights | Bedding | Reviews
Source: www.thebabywebsite.com
Pabobo Dream Theatre |
Source: lovedbyparents.com
Pabobo : Nomade Night Light for Babies app for ios …
Source: appcrawlr.com
Top 5 Best Night Lights Reviews 2016, Best Led Night Light …
Source: www.youtube.com
Night Light – Autofade Babytec Night Light Review
Source: mummyrated.co.uk
Pabobo Carousel Lamp #Review
Source: www.curlyandcandid.co.uk
cloud b Tranquil Turtle Review
Source: www.babygearlab.com
3D Night Lamp / NIGHT LIGHTS / LED Night Light / Review …
Source: www.youtube.com