For a long time it remained the track to his blog, which is felt an exquisite taste in decoration and a fondness for the objects and Moroccan fabrics. Maryam, photographer, writer, and author of the blog My Marrakesh, is the hand that is behind this hotel we visit today, Peacock Pavilions, with her husband, architect by profession.
They are a family originating in the United States, which long ago settled in Morocco, and that while they have been giving shape to this project so unique. Chris has designed many houses but according to Maryam, Peacock Pavilions is their greatest achievement to date. After seven years living in Marrakech, pleads fascinated by the Moroccan architecture.
The hotel accommodates up to ten people in five double rooms, two pavilions, called Atlas and Medina, each of them has a lounge and terraces.
In the images we see some of the rooms, all with a common denominator: the walls are painted a gleaming white. On them are reeling off thousand and one details that fill in color and warmth the space. Carpets give the starting point to organize the seating areas, presided over by two chimneys, imposing and coated tiles.
They abound the Moroccan tradition furniture, Although wisely combined with contemporary, when non-rabidly-modern pieces. So, in one of the rooms we see a Chair in red plastic, in contrast to the table and stool, but who find their place in a natural way. The high ceilings allow fantasizing with large and exotic lamps, while the skylights that let in natural light are drawn on them.
Throughout the rooms we see several old clothes that serve as embellishment, djellabas and shawls which are a very original point in this decoration.
The staircase that leads to the upper floor is an old acquaintance from this blog; who we be faithful for some time perhaps you recall it, is hand painted by Maryam using different templates for each of the steps. This decor gives it a unique and special character. The wall which runs curdles of small holes that let in light.
The bedrooms are bright, both by the light that enters through the windows and flooded the white walls, such as the Moroccan wedding blankets, that it cover the beds between flashes. In one of them we can see a curious, illuminated by hanging lights, allowing almost dispense with the tables. On the wall, a collection of wooden seals form the headboard, delicate and subtle, almost reaching the ceiling decorated with geometric motifs.
The other bedroom is rather more colourful thanks to the lanterns that joy in the middle of the room. A djellaba placed between two windows gives appearance of altar table which rests at his feet.
We see as in two of the photographs the same room hosts two different beds, it is not of any trap, only that friendly customers rule, and you can choose between double bed or twin beds.
The two halls are full and details, such as the shooter made with a hallmark of wood, an original way to convert and make use of an antique and decorative element.
Gallery
Peacock Pavilions-wonderful bohemian dream
Source: maisonmarrakech2010.blogspot.com
Peacock Pavilions-wonderful bohemian dream
Source: maisonmarrakech2010.blogspot.in
12 best Project Soar tent design images on Pinterest …
Source: www.pinterest.com
Best 25+ Moroccan design ideas on Pinterest
Source: www.pinterest.com
95 best Interior Design images on Pinterest
Source: www.pinterest.com
Couverture du n°3117 du 30 mars 2011.
Source: www.pinterest.com
34 best Modern & Traditional Styled Homes images on …
Source: www.pinterest.ca
Kate the Great | LADIES WHO INSPIRE | Pinterest
Source: www.pinterest.com
Les 314 meilleures images du tableau REVE DE MAISON sur …
Source: www.pinterest.fr
The Best Hotels in Marrakech
Source: www.jetsetter.com
124 best images about Peacock Pavilions, Marrakech Morocco …
Source: www.pinterest.com
You will find Peacock Pavilions, the city's Give-Back …
Source: www.hotelsdesignprojects.com
Globetrotter: Maryam Montague
Source: www.shoplatitude.com
48 HRS. in Marrakech Part II: STAY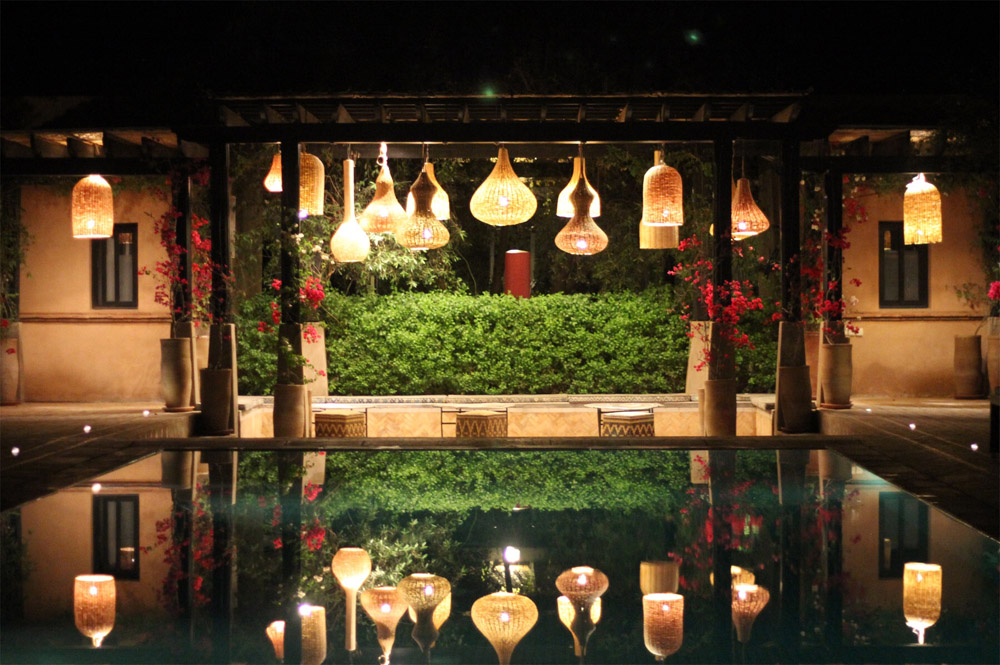 Source: erikabrechtel.com
peacock pavilions, marrakech
Source: www.flickr.com
Peacock Pavilions A charming boutique hotel in…
Source: www.luxuryaccommodationsblog.com
Marrakesh, Morocco: and a tale of roses at Peacock …
Source: www.mmontague.com
Marrakesh by Design: Peacock Pavilions
Source: paintandpattern.com
MAGICAL MARRAKECH: THE DESIGNER'S ULTIMATE GUIDE PART 2 …
Source: www.catherinemaustin.com
Peacock Pavilions Design Hotel in #Marrakech Morocco …
Source: www.pinterest.com