You must to have new kitchen? So read on for finally here you get the great kitchen guide, where you can read 10 tips for when the kitchen should be organized.
It is important that you take the interior design depends on correctly and it can be our guide help you. See more if you're considering getting created new kitchen.
10 tips when the kitchen should be organized
1. Recycling items
Is the existing elements in ok condition, then save both the environment and your pocketbook and recycling them –
either there, or somewhere else where they stand in the kitchen. Renew if necessary. doors, worktop and grip. Build only the kitchen about if the items cannot be more, or functions and workflows is not working for you.
2. Remove overhead lockers
Remove overhead lockers if the kitchen air is missing or light. It provides a more open and airy kitchen.
3. Closet floor, table and storage space
It is important to have floor space in the kitchen, so that more can work at the same time. Also convenient storage is important to prioritize. Place the heavier items at the bottom. Plenty of counter space, you also do not regret.
4. Kitchen is not always the solution
Select a list to suit your needs for storage, as you enjoy looking at, and that is appropriate for the house. A kitchen is not always a good solution and can "clashe"' with the house style.
5. Consider your workflows through
A kitchen is about workflows. Where do you want to wash dishes, cutting vegetables or Broil steaks? Select a combination of what is practical, functional smart and so your kitchen dream. A very elongated décor includes a lot of transport, while a U-shaped building brings together functions and saves you many steps.
6. Select drawers above cupboards
Drawers are in many cases, smarter than create when you more easily get an overview of the contents. Be careful to choose for wide drawers, as it can ease up on the track. Avoid doors and fronts with grooves and carvings, where dirt can hide. High gloss doors may require a cloth slightly more often – but then you can see dirty.
7. Do not select for large furniture
Although it often in type and single-family houses kitchen gives itself, where the dining table should be, so the pressure is not too large furniture into for small kitchens. The actual kitchen must be able to wear it, if you select large dining table, large flat screen with more.
8. Functionality over design
Many Danes have a tendency to become blinded by design and forget the functionality. With good reason. In the long term is just the most important functionality, if you want to be happy for your kitchen. So remember to give priority to the practical elements such as the location of various kitchen items.
9. place the sink most appropriate
The sink is one of the most used items in the kitchen, so it should be placed strategically correct. Imagine how you will make the food and place it next to. When you must owe the salad, make patties, etc. it's nice with a map to the sink.
10. The more space, the more functionality
It is clear that the square plays a big role in your options. Most people will prefer plenty of room and you should have in mind when you need to organize and assess the need for functionality.
You can find quality kitchens and watch superb kitchen setups by visiting Wholesaleably. They have many good lists, which can be useful as an inspiration.
The great kitchen guide gives you so 10 advice to you when your kitchen must be provided, which gives a great beautiful and functional space! We hope you can use our advice to your kitchen decoration.
Gallery
Kitchen Organization Tips and Tricks
Source: classyclutter.net
20 Kitchen Organization Tips and Tricks
Source: www.dixiedoesdeals.com
Pinterest • The world's catalog of ideas
Source: www.pinterest.com
How to Clean a Messy House Fast Like a Total Boss
Source: www.tootsweet4two.com
Kitchen Organization Tips and Tricks
Source: www.classyclutter.net
Kitchen Organization Tips and Tricks
Source: www.classyclutter.net
1000+ ideas about Kitchen Storage Hacks on Pinterest …
Source: www.pinterest.com
12 Easy Kitchen Organization Tips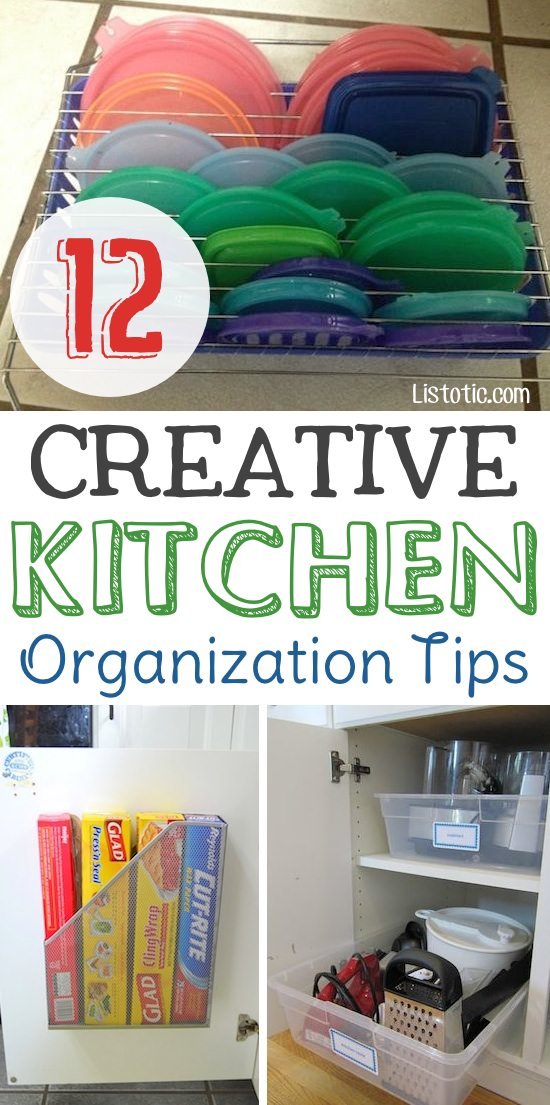 Source: listsy.org
9 Innovative Kitchen Organization Tips and Tricks
Source: www.tootsweet4two.com
Easy Kitchen Organization Tips and Tricks from Clean and …
Source: www.lifeinahouse.net
229 best Organizing the Pantry & Kitchen images on Pinterest
Source: www.pinterest.com
Kitchen Organization Tips and Tricks
Source: www.classyclutter.net
17 Kitchen Organization Tips & Tricks
Source: www.stylemepretty.com
15 Super Easy Kitchen Organization Ideas
Source: www.onecrazyhouse.com
20+ Kitchen Organizing Ideas: Tips that will Change Your …
Source: www.jennaburger.com
Kitchen Organization Tips: 10 Genius Tricks • Housewife …
Source: housewifehowtos.com
20+ Kitchen Organizing Ideas: Tips that will Change Your …
Source: www.jennaburger.com
1010 best images about 11 Magnolia Lane on Pinterest
Source: www.pinterest.com
14 Time-Saving Kitchen Organization Hacks
Source: pickystitch.com
EASY Budget Friendly Ways to Organize your Kitchen {Quick …
Source: dreamingindiy.com